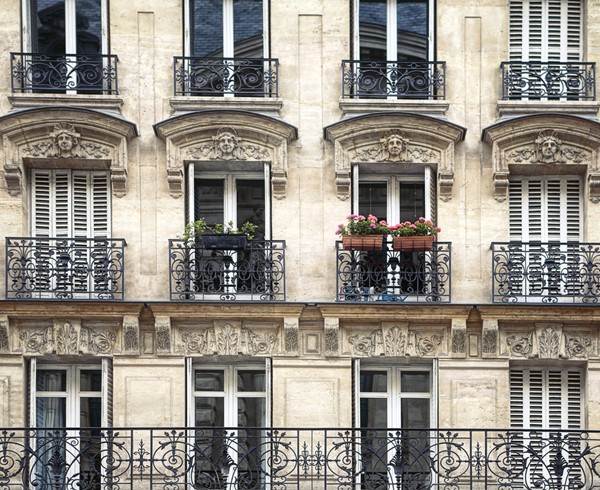 From Sabrina to Amélie the French vintage-inspired interiors evoke sensual elegance and comfortable hominess at the same time. Figuring out how to pull it all off, though, takes more than purchasing the right furniture set. That je ne sais quoi (literally "I don't know what") that is so French isn't so much mastered as it is effortlessly felt. Getting that feel in your home might take a more relaxed approach to design than your usual efforts.
Letting it grow
Most French homes appear complete, but typically, individual pieces enter the house over time. Each one carries a memory, event, or other unique and special attachment. Designer Annouchka Engel calls it "undecorating." The casual collection of elements, less staged and more collected, amass over time. Designer sofas share space with flea market finds and family antiques.
Distinctives of French style
Dusky pastels grace walls and floors while mixtures of woods, patterns, and other bold objects cluster in the space. Objects appear to be "found" rather than developed. The opposite of trendiness, more a counter to modern matchy-matchy design.
Allons-y — Let's get started
Vintage French apartments are all about the architecture. If your home does not have much in the way of architectural detail, add some. Trim out the windows, add chair-rail and crown molding, change out flat doors for raised panels, or install decorative framing on the walls. Swap out builder-grade light fixtures for small, but elegant chandeliers or pendants.
Now that you have the backdrop live in at for a while with just one or two favorite pieces. As you shop, find vintage and antique pieces that speak to you or evoke a special feeling. Bring them into the space one at a time to let each one settle before adding another.
Touches of gold here and there, and mirrors on walls or setting on mantels, and metallic frames on wall art add a warm under glow. Sheers or lace in the windows allows in soft natural light that glints off each chosen item. Adding to the warmth are glowing wood floors with thick rugs and stacks of books or clusters of stools, side tables, and plants.
To finish off your look, fill your walls with an eclectic collection of street art, vintage framed posters, and pencil drawings gathered from your forages to markets, thrift stores and charity shops, and of course, your grandmother's attic.
To find a home with terrific bones and architectural details, let your property agent in on your style requirements.