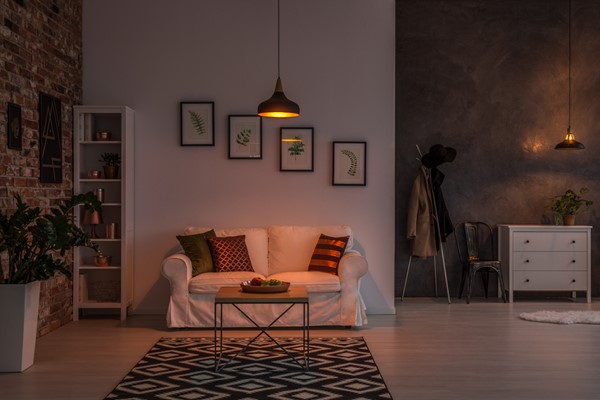 Do you want to brighten your room? Whether it's as dark as a dungeon, or maybe a little too dim, don't despair. These nine simple tricks will help you instantly brighten your room without spending much on renovating, new windows, or going all white with the paint. Go for a light color scheme.
Most times, a dark room may have poor lighting, heavy curtains, or darkly-painted walls. To brighten up such places, make use of lighter hues on the wall. If the walls are neutral, paint the ceiling a shade lighter to help light reflect around the room.
Clean your windows
Cleaning your windows is an easy way to brighten a dark room. When your glazed windows have less dust and dirt splatters on them, sunshine can easily enter to make the room brighter.
Replace heavy curtains
Heavy curtains with black lining and thick fabric typically prevent light from getting into a room. These curtains absorb light, so it is better to replace them with see-through curtains that allow light penetration.
Add area rugs
Dark floors can make a room feel like a cave. A colorful or patterned rug will help brighten things and provides a striking focal point that will help a room look livelier than it is.
Don't place interior objects parallel to a window
Internal objects positioned parallel to a window obstruct the light. If you want to have a brighter room, make sure you orient the partitions or bookshelves in the room perpendicular to the window wall. Doing so will allow better flow of daylight and thus brighten up the room.
Swap out light bulbs to brighter LED bulbs
If the room has an old incandescent bulb, replace it an LED light bulb which produces a low-energy, clean illumination. Changing the light bulb will give the place a brighter light and also save energy.
Hang mirrors
Mirrors help absorb darkness by reflecting the light that is currently in the room. However, do not put mirrors over the entire wall of a room. Instead, consider hanging a large mirror directly across from the largest window in the room.
Trim the trees
If light can't get to your window, it definitely won't brighten your room. Make sure to trim any bushes or trees beside your windows so that they don't obstruct daylight getting into your rooms.
Opt for accent lighting
Adding lighting at various levels like wall lights, table lamps, picture lights, etc., will certainly brighten things up in any room. You can also make use of a big bright chandelier in larger areas like the dining area or living room.Check with your local DIY or hardware store to find excellent light sources that will make your home brighter and more beautiful.