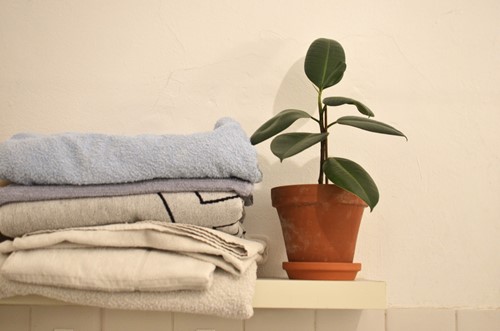 Renovating your bathroom is a big undertaking. Not only can this be one of the most costly home improvement projects to take on, but it also can provide you with one of the biggest returns on your investment. Your bathroom is a high-frequency room, and therefore it is a drain on your energy resources. It also is one of the places where you need to be able to relax and refresh yourself.
As a result, when you do take on a bathroom project, you are going to want to focus on creating a sustainable, spa-like bathroom. These tips will help you create an energy-efficient bathroom that still offers a tranquil vibe:
Upgrade Your Bathroom Features to Conserve Water
When you are renovating your bathroom, you should consider the age and state of your current bathroom features such as your toilet, sinks, tub and shower heads. Many of these features can be replaced or upgraded in order to use less water. For example, a dual-flush toilet has programmable settings that allow you to use less water depending on whether you are flushing liquid or solid waste. You can still have a rainwater shower head in your new spa-like bathroom, but just search for one that has a low flow rate so that it does not waste excessive water while in use.
Choose a Vanity Made From Sustainable Materials
If you are planning to replace the vanity in your bathroom, you may want to consider one that is created from sustainable materials. Reclaimed barn wood is one of the most popular materials in home design right now, and you may be able to find a beautiful vanity that uses vintage barn doors as an accent. If the farmhouse look isn't your style, then consider purchasing a vanity made out of bamboo, which is one of the most sustainable materials you can buy.
Select a VOC-Free Paint
A VOC-free paint will not continue to emit chemical gasses for weeks or months after you paint your bathroom. This is not only good for your health, but it also helps to protect the environment. To continue with your spa theme, consider choosing a soothing color to paint your bathroom walls, such as sea foam green, gray blue or pale lavender. These peaceful colors will help your mind and body relax as soon as you enter the bathroom.
Add Plants and More for Decor
Once the construction is finished and your new bathroom fixtures are installed, you can focus on decorating. In order to stay committed to your eco-friendly efforts, you will want to consider sustainable home decor items. Moisture-loving houseplants can add a touch of whimsy and natural wonder to your bathroom, while simultaneously purifying the air for you.
It's never easy to have your bathroom under construction, but the frustration and disruption will be well worth the effort when your project is complete. Once completed you will have a beautiful bathroom that you will feel good about. Not only will you be proud of the energy-efficient features and sustainable extras that you implemented into the design, but you also will find that this room is the escape that you need from the stresses of daily life.